Title Image by Farzaneh Ahmadi (14 yrs)
The seven elements of art are the building blocks of all art. Every piece of art ever created includes one or more of these elements. Creating art includes the practice of incorporating these elements into artistic expression. Not every element is used in every work of art however these elements can be seen as the ingredients from which art is composed. An artist can choose which ingredients to include in their work, however these seven elements provide him or her with a list of ingredients to choose from. In creating art, most often more than one ingredient is chosen included in a "recipe." It is impossible to create a work of art without using at least one of the seven elements of art ingredients.

Below you will find links to PDF handout containing further information on this element, diverse examples of the use of this element in art, and some ideas on how to incorporate this element into teaching fine arts. To open these PDFs click on the link and select "download" to view the handout with images. A PDF containing all of these handouts is also available.
​
The top image on each handout is a sample of my own work. Definitions below are from www.getty.edu. This website, run by the Getty Institute (Los Angeles) provides excellent resources for art education. Another excellent resource used in creating the handouts provided below is http://thevirtualinstructor.com/. This site provides high-quality online art instruction. Through this site aspiring artists, students and teachers can access free tutorials and detailed instruction on important techniques and elements of art.
---
Colour

​

​Colour is light reflected off of objects. White is pure light and black is the absence of light. Primary colours (red, blue, and yellow) are the only true colours. All other colours are mixes of these three primary colours. Secondary colours are composed of two primary colours mixed together.

Colour Handout PDF
---
Shape

Shape is a closed line. Shapes can be geometric, like squares and circles; or organic, like free-form or natural shapes. Shapes are flat and can express length and width.

Shape Handout PDF
---
Texture

​

Texture is the surface quality that can be seen and felt. Textures can be rough or smooth, soft or hard. Textures do not always feel the way they look; for example, a drawing of a rose bush may look prickly, but if you touch the drawing the paper is smooth.

Texture Handout PDF
---
Value

Value refers to the use of light and darkness to give depth to an image. Value depicts the reflection of light off objects.

​Value Handout PDF
---
Line

Line refers to a mark with greater length than width. Lines can be horizontal, vertical, or diagonal; straight or curved; thick or thin.

Line Handout PDF​
---
Form

Forms are three-dimensional shapes expressing length, width, and depth. Balls, cylinders, boxes, and pyramids are forms.

Form Handout PDF​
---
Space

Space is the area between and around objects. The space around objects is often called negative space; negative space has shape. Space can also refer to the feeling of depth. Real space is three-dimensional; in visual art, when we create the feeling of illusion or depth, we call it space.

Space Handout PDF​
Powered by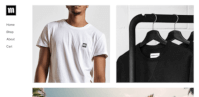 Create your own unique website with customizable templates.